TubeClear News
Check out what's new for the TubeClear system.

Did you know...? Factors such as narrow tube internal diameter, longer feeding tubes, tube tip location, slow feeding infusion rates, and formation of EN formula precipitate from contact with acidic gastric secretions contribute to the risk of tube...
Follow Us on Facebook and Twitter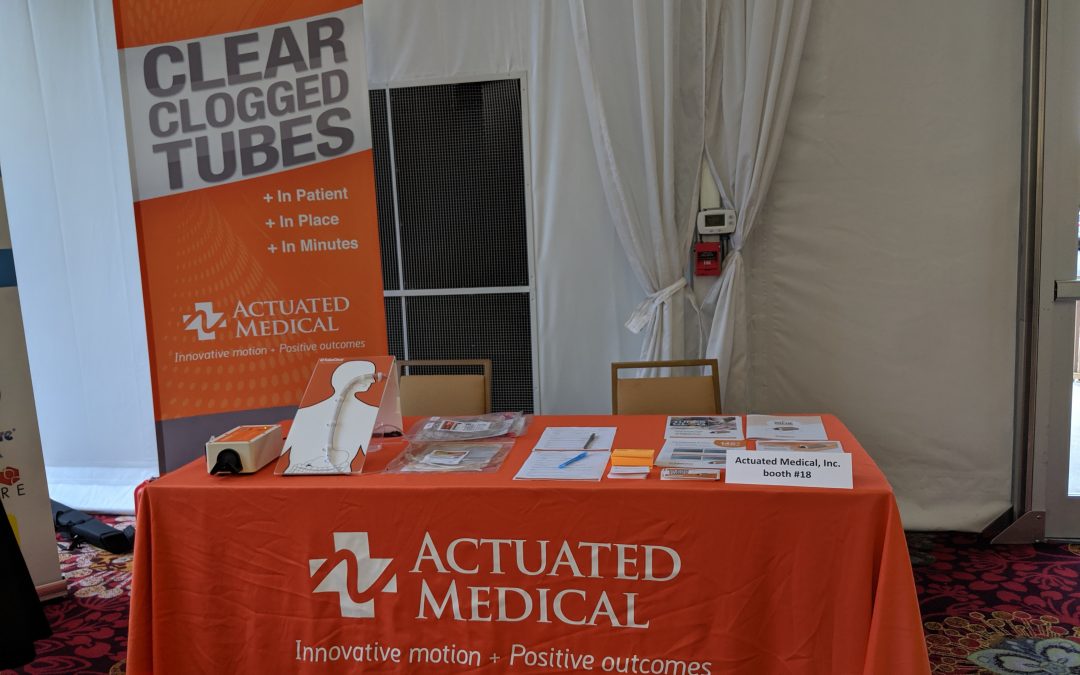 Exhibiting the TubeClear System at the Oley Foundation's Annual Conference was a new experience for the Actuated Medical team. While many conferences and trade shows target a specific audience, this one is a little different. A non-profit organization providing support to patients on total parenteral nutrition (TPN) or enteral nutrition (EN) and their families, the Oley Foundation invites everyone associated with these two nutritional health requirements to its Annual Conference. Attendees ranged from gastroenterologists and dietitians to the tube-fed patients themselves, allowing a glimpse at the bigger picture of EN and the impact of clogs. These are patients who rely on TPN or EN for their nutrition, medication, and hydration needs as they battle numerous conditions. For them, that tube is their lifeline – their world.
It was a humbling experience, to say the least. These individuals know feeding tubes, and they know clogs. In literature, clogs occur as often as 35% of the time. It seems like a small problem. But for the individual who experiences one, it's a problem that can grow and affect many aspects of their lives.
read more
Did you know...? Many factors (e.g., insufficient water flushes, contaminated formula, aspiration for gastric residuals, and improper medication preparation and administration) can contribute to the risk of tube clogging.[1]References: Escuro, A.A., Burns, B.,...
read more
Did you know...? Uncertainty in the literature about feeding tube choices, practices, and transitions requires clinicians to draw on incomplete and sometimes conflicting evidence, personal experience, economic realities, and compassion to deliver supportive...
read more
Did you know...? Head & neck cancer and the treatment modalities have significant nutritional impacts. Patients often need nutrition support which can include enteral nutrition. The type of feeding tube placed, when the EN begins, and the type of formula can all...
read more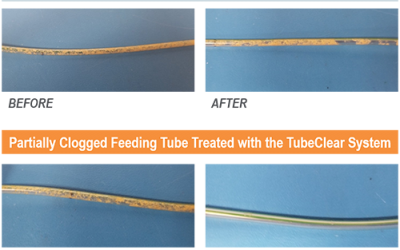 Enteral nutrition (EN) is provided for patients that have a functioning lower gastrointestinal (GI) tract but are unable to orally ingest nutrients and medication and are at risk for malnutrition.[1] Feeding tubes (Tubes) provide these patients essential nutrition,...
read more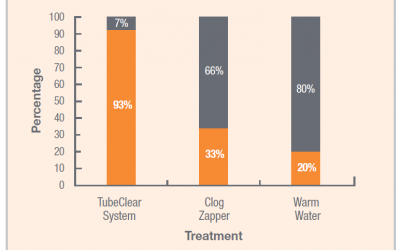 In a recent study published in Nutrition in Clinical Practice by Christopher M. Garrison, Ph.D., RN, CNE, the TubeClear system was found to be significantly more effective at removing clogs from feeding tubes than water or enzyme-based clog-clearing treatments.[1]...
read more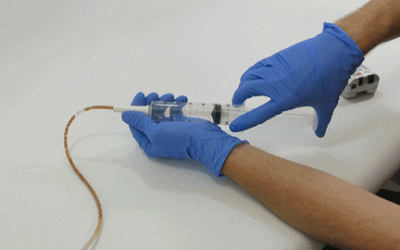 Many people think feeding tubes are merely used to deliver nutrition (i.e., feeding formula), however, they deliver life-sustaining medications too - it's no wonder they tend to clog. At Actuated Medical, Inc., we developed the TubeClear System to keep enteral therapy...
read more