TubeClear Training Course
You must be registered to complete this course. If you have not registered, click the button below to do so: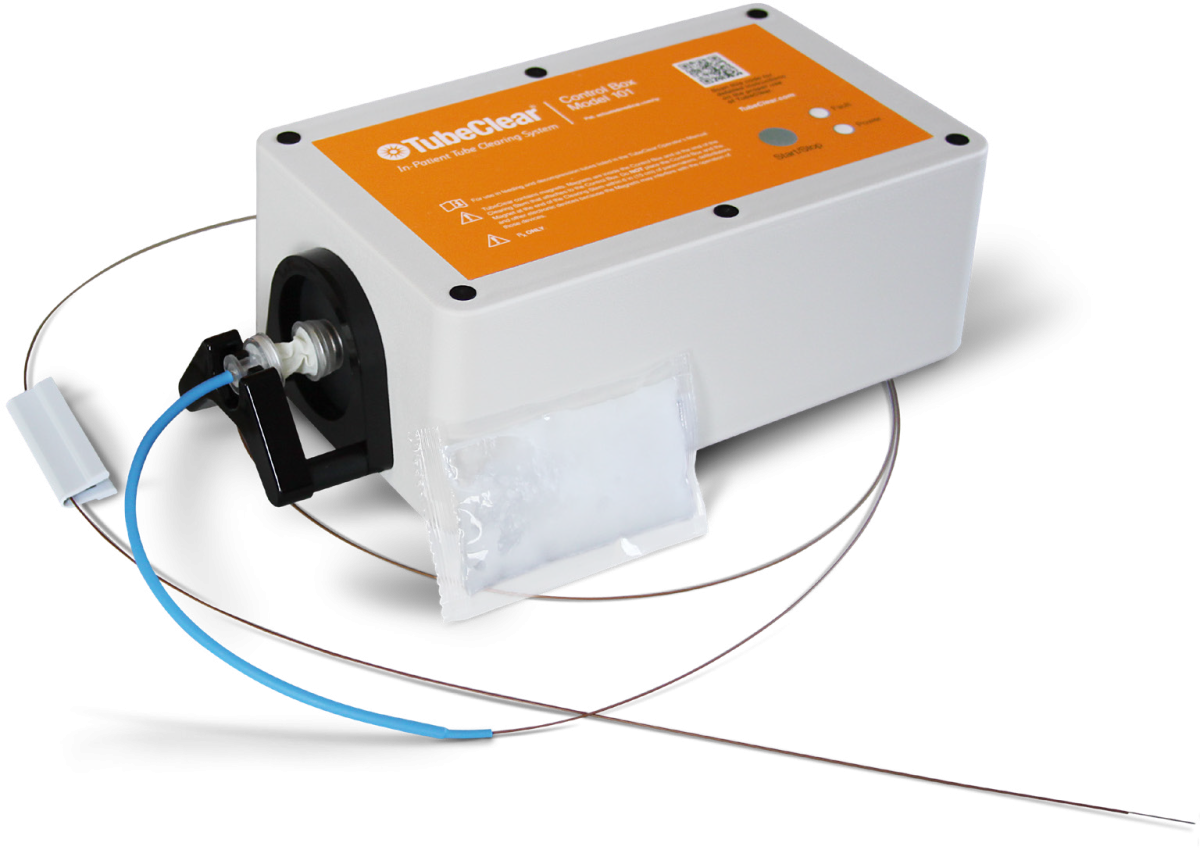 If you already registered or now are registered, click the button below to enroll & start training!
About Course
These training modules will take you through a series of videos and quizzes about the TubeClear system. Upon completion of all the training modules, you will be able to download a certificate of completion which you may provide to your facility/institution.
Course Curriculum
TubeClear Introduction
Product Overview

Training Overview

Introduction Quiz
Indications and Contraindications
Clearing Stem Selection
Control Box Set Up
Clearing Stem Set Up
Operation
Tips & Tricks
Troubleshooting
Student Ratings & Reviews
No Review Yet
Download the TubeClear Operator's Manual
Requirements
Read the entire Operator's Manual before using the TubeClear System.

Disregarding the cautions and instructions presented in the Operator's Manual constitutes abnormal use.

In this training, each video should be watched for its full duration and each quiz should be completed for full correctness.
Target Audience
The TubeClear System is intended for use by Certified and Licensed Healthcare Practitioners.

Training by Actuated Medical is recommended in addition to reading the Operator's Manual