References:
Richards, S., Walsh, K. (2016), Feeding Tube Irrigation: Performing. Nursing Practice and Skill. https://www.ebscohost.com/assets-sample-content/Feeding_Tube_Irrigation_Performing_-_NSP.pdf. Accessed 9/27/19.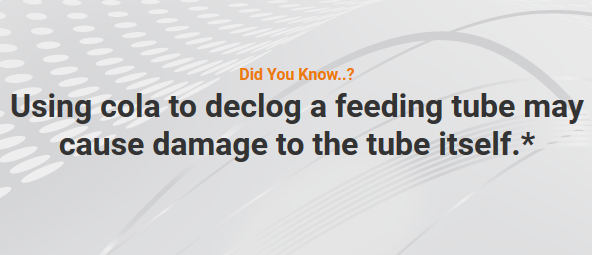 Using cola to declog a feeding tube may cause damage to the tube itself.*
It can also worsen or create future clogs.*
* Dandeles, Lauren M. and Lodolee, Amy E. "Efficacy of Agents to Prevent and Treat Enteral Feeding Tube Clogs." The Annals of Pharmacotherapy. 2011; 45:676-680.