From the makers of the TubeClear system…
Reusable facial covering for most environments.
+ Clear polycarbonate for visibility
+ 300% thicker than typical disposable shields for reuse
+ No foam for easy cleaning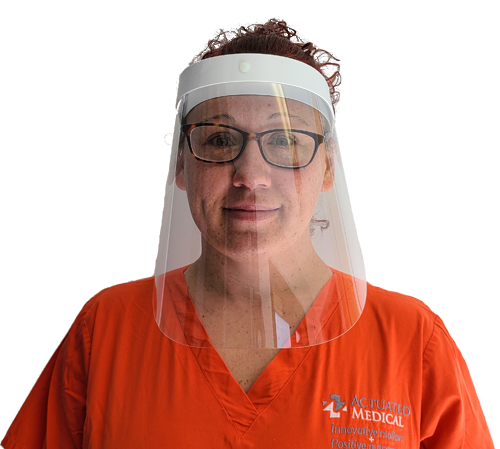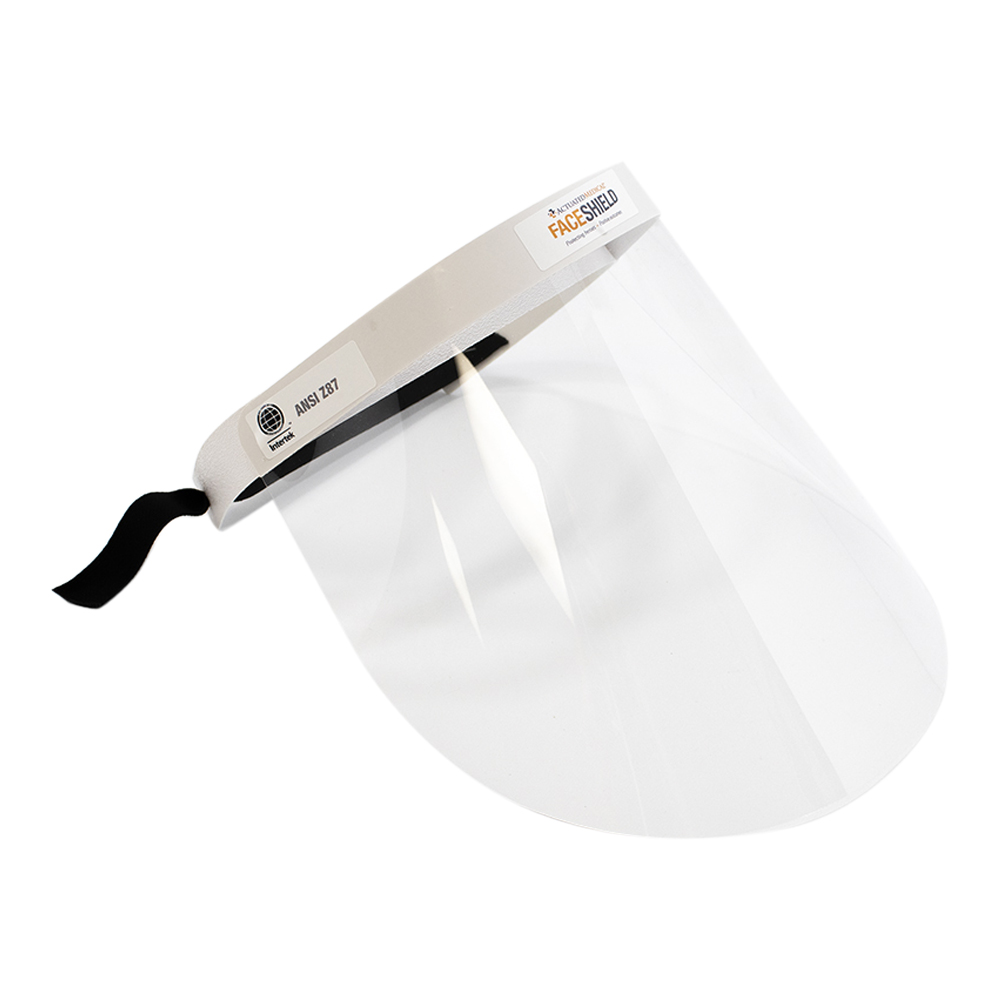 Face coverings, such as face shields, help minimize respiratory droplet contact between people. Compared to face masks, face shields enable people to see one another's facial expressions while minimizing accidental face touching.
With 3 available models, Actuated Medical face shields provide nose, mouth and eye coverage for a wide range of users and settings (e.g., first responders, schools, manufacturing).
Reusable Face Shield with Reinforced Headband, Standard
Reusable Face Shield with Reinforced Headband, Small
Not an essential worker?
Consider donating to a local organization!
To donate Face Shields to a local business, please complete this form.
A member of our team will call you for payment by credit card.