From the makers of the TubeClear system…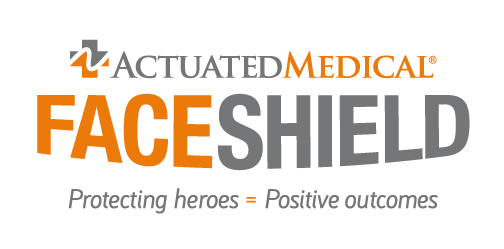 Reusable facial protection for essential workers
+ Clear polycarbonate for visibility
+ 300% thicker than typical disposable shields for reuse
+ No foam for easy cleaning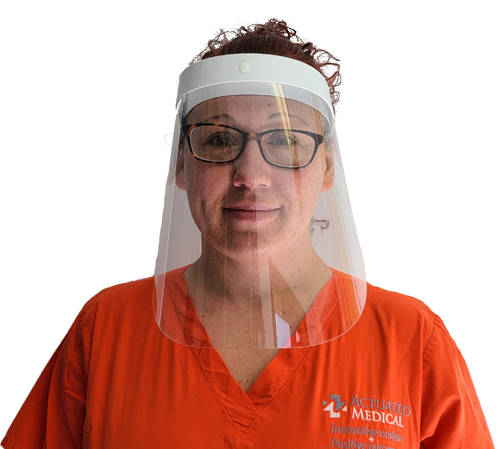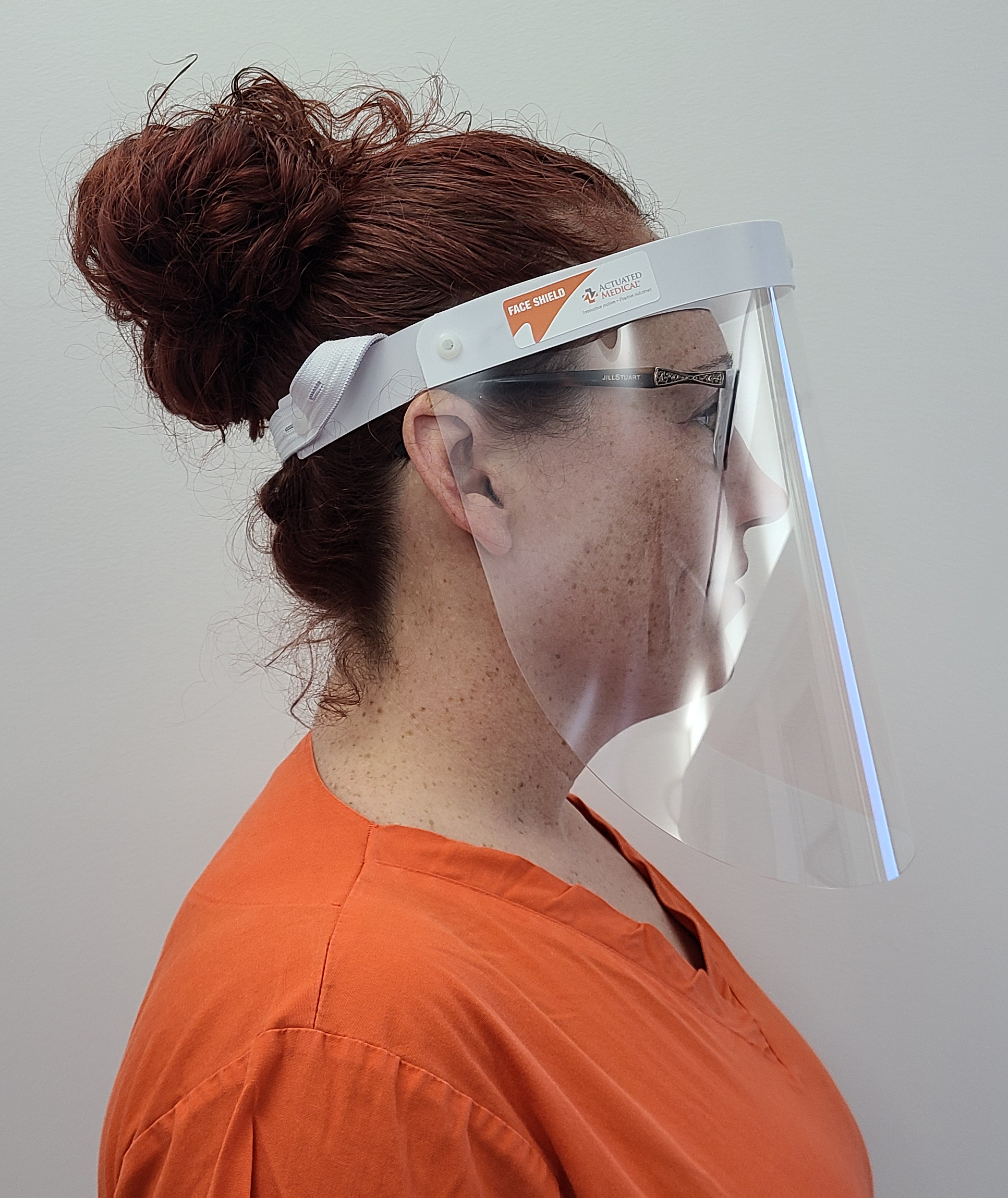 In March 2020, Actuated Medical, Inc. pivoted to support clinicians' needs for additional personal protective equipment (PPE) amidst a healthcare crisis. Our Face Shield is designed for multiuse wear, allowing essential workers to disinfect and reuse.
For more information, please download the Tech Sheet by clicking the button below.
20+
Reinforced Face Shield
Minimum order 20 Shields

Net: 0
Minimum order 20 Shields

Net: 0
Not an essential worker?
Consider donating to a local organization!
To donate Face Shields to a local business, please complete this form.
A member of our team will call you for payment by credit card.